China becomes a solid growth driver for Apple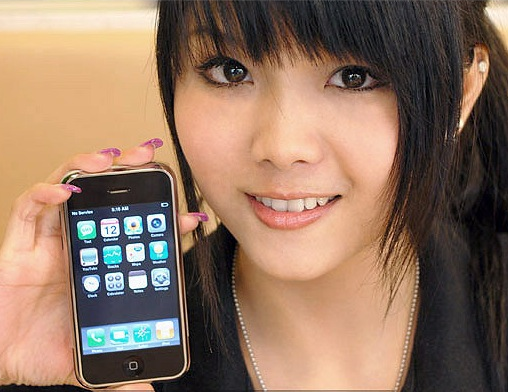 Katy Huberty, who is a well-known analyst at Morgan Stanley, posted a new report, where she notes that China is a potential growth driver for Apple, but the fact still remains unappreciated by Apple's investors.
"...Despite steady upturn since February 2009, we continue to believe investors underappreciate the AAPL growth story, which is driven by one, iPhone market share gains and expanded distribution; two, the iPad market opportunity; three, rising enterprise adoption, and four, the Chinese consumer."

Katy forecasts that in 2012 Apple will see 44% operating income potential and 27% incremental revenue, and this will be caused by variety of factors, which include the opinion that China transforms from "the leading producer of goods to the leading consumer of them".
Even now we can see an increasing popularity of Apple's products among higher-income China consumers and the consequences of the country's "baby boom" situation.
"[China strategist] Jerry Lou believes this segment, which will be over half the Chinese population in 2015, will continue to trade up to higher-priced 'aspirational brands.' We expect AAPL to be a key beneficiary of this trend."
Apple's brand is already preferred by Chinese people - numbers show that in comparison to the U.S. the country's population is 1.8x as likely to own an iPhone, 1.7x as likely to own an iPod and 3x as likely to own a Mac.
"Apple held 5% market share of handsets [in China] at the time of the survey, but 31% of surveyed consumers said they'd consider Apple for their next handset purchase, higher than any other brand."
Huberty compared Apple to BMW, as both of the companies are making investments to expand their distribution to China market. The Cupertino's company also announced recently that it will additionally open 21 more stores in China by the end of 2012. Currently there are four Apple's retail stores in the country.

Leave a comment