CNet Video: First Look at iPod Nano 6G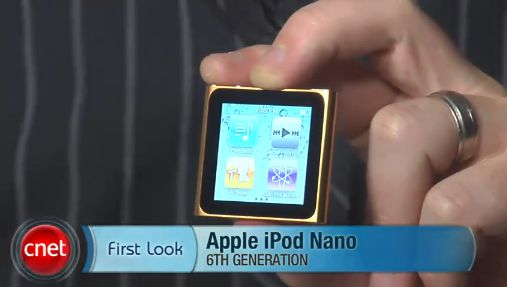 CNet shows the new iPod Nano 6th generation:
The good: The iPod Nano (sixth generation) is nearly half the size of the previous model, uses unique multitouch screen navigation, and includes a built-in clip.

The bad: Many features have disappeared, including video playback, camcorder, microphone, speaker, games, calendar, contacts, notes, and alarm clock. The touch-screen interface is overkill, requiring more attention than the time-tested click wheel design without delivering many practical benefits.

The bottom line: The sixth generation of the iPod Nano is the smallest yet, but it comes at the expense of valuable features and practical controls.
Watch the video:

Leave a comment