Digitimes changes the information about large and cheap versions of the iPhone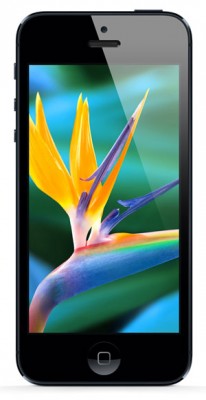 Digitimes reported that Apple was planning to launch a larger and cheaper iPhone in the second half of this year, seeking to strike a blow in the emerging markets, as well as to compete with the increasing size of the screen that is inherent to Android devices.
Rumors of cheaper and larger iPhone, as part of an integrated strategy of Apple, continued to be distributed, but the idea is large and cheap versions of iPhone sparked skepticism and questions about how the company implements both objectives in one device.
DigiTimes now published a new report claiming that Apple only plans to launch two new 4-inch iPhone models in 2013 and presumably some form of new iPhone 5, because it has a cheap form factor based on the plastic shell. This version of the iPhone is reportedly in the works, but this year it is foreseen.
"Previously it was said that Apple would release a lower-cost version of its iPhone with a bigger screen in 2013. But the sources claimed that Apple is indeed developing an iPhone with a bigger screen, but that will not be among the models to be launched this year.

One of the two versions to be introduced this year will target the midrange market segment, but both will adopt in-cell touch technology."
The report notes that Apple could struggle to achieve in-cell display technology in cheaper iPhone given issues with screens that are available for thin sections, as on the iPhone 5. The new technology performance is being improved.

Leave a comment