Dropbox updated to support iOS 4.2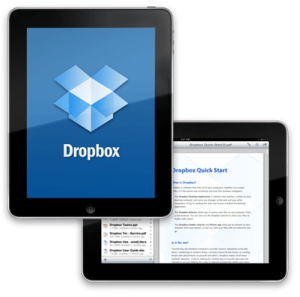 Dropbox is a service that lets users to store files on a server and immediately share your pictures, documents and other files across different computers and mobile devices. 2Gb of server storage is free. The iPhone/iPad version is free and allows users to view photos, videos, documents, and presentations from DropBox online storage, upload existing files and export Dropbox files to other iPhone and iPad apps.
Dropbox has recently updated to version 1.3.1 with iOS 4.2 support. Here is a changelog:
- Photos:
-- Persistent photo caching
-- PNGs and GIFs no longer JPEG compressed when viewed on device
-- Higher quality thumbnails on retinas devices
Improved scroll bar behavior & appearance in document viewer
- OS 4.2 compatibility
- Bugfixes:
-- Media player performance fixes, time remaining calculations
-- Better handling of partially downloaded favorite files
-- Properly handle the less common Office file type extensions (e.g., .PPSX, .XLSM)
-- Re-enable selection of photos for upload across entire Photo Library
-- Stability improvements
-- Other miscellaneous fixes
You can register and download the application for your desktop computer here (Windows, Mac and Linux). Here is a link to a free iPhone/iPad application in AppStore.
You can find out more about low latency Certified SDKs at http://www.onixs.biz/.

Leave a comment