Evad3rs Receive $1 Million from Chinese Company

A Chinese company reportedly paid evad3rs $1 million to install its third-party mobile application - Taig store. This app replaced Cydia on devices with default language set to Chinese. As to the hackers, they confirmed that they had received a kind of compensation from Taig. Take a look at the open letter posted on evad3rs' official website: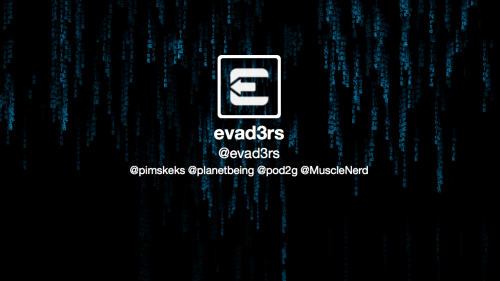 Yes, we have benefitted financially from our work, just as many others in the jailbreak community have, including tweak developers, repo owners, etc. Any jailbreak from us will always be free to the users but we believe we have a right to be compensated in an ethical way, just as any other developer.
Well, I don't think it's strange that the creators of untethered jailbreak for iOS 7 accepted such an advantageous offer. They need money to continue their work on jailbreak. If they had no money, we wouldn't have jailbroken iPhones, iPads and iPods. It's simple.

Leave a comment