Kurfürstendamm Apple Store in Berlin Robbed Monday

A gang of thieves smashed the car through Kurfürstendamm Apple Store in Berlin, Germany Monday morning. All they were able to steal, however, was a couple of iPhones, iPads and MacBooks.
This is not the first crime committed by the gang. Earlier this month the same guys broke into another store and made off with €100,000 worth of modern electronics.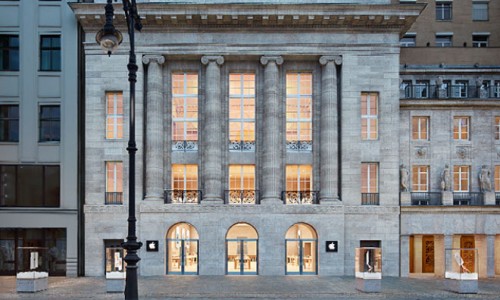 As noted by Applensider,
The bandits used a stolen Opel Corsa, a small hatchback similar to a Honda Civic, as a motorized battering ram to break through the store's glass front doors at 4:15 a.m. local time. Because the store's inventory had been locked away for the night, only around 20 demonstration iPhones, iPads, and laptops were taken, according to Thomas Neuendorf of the Berlin police department.
The broken door was quickly replaced with a new one, so the store works as usual - like nothing had happened at all.

Leave a comment