Foxconn Is Now Producing 150,000 iPhone 5 Per Day?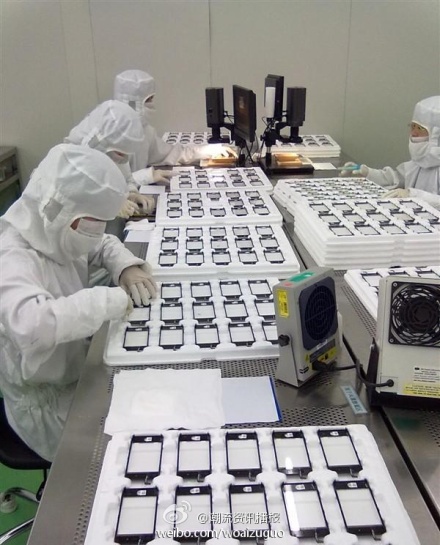 According to DigiTimes, production of iPhone 5 is in full swing with 150,000 manufactured units per day. However, this rate is not quite sufficient for Apple, as it plans to release the iPhone for the holiday season.
"Lens maker Largan Precision, touch panel maker TPK Holding, reinforced glass supplier G-Tech Optoelectronics and battery vendors Simplo and Dynapack are all operating at full swing currently, the sources indicated".
According to sources, these iPhone units are not yet boxed up, as Apple is now completing its iOS 5 build that will be finally loaded on these iPhones.
iPhone 5 shipments from the supply chain is said to be around 5-6 million units in September, but then will rise to about 22 million phones in the final quarter, because during this quarter suppliers will lower shipments of iPhone 4 and its CDMA-version.
Pegatron, Apple's other manufacturing partner, is expected to delay its iPhone manufacturing until 2012, and is said to produce only 15% of all Apple's iPhones.

Leave a comment