Foxconn Ramps Up iPhone Production And Hires Thousands Of New Employees In China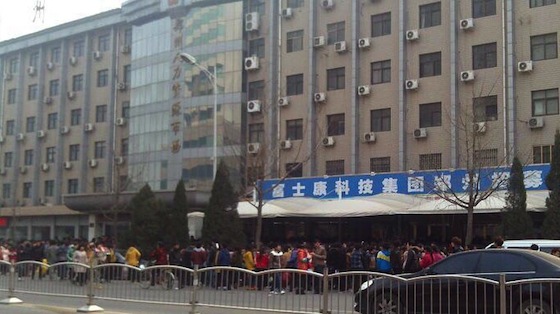 In late December, reports indicated that Foxconn was planning a significant expansion of its iPhone production capacity in Zhengzhou, China. Reportedly, the company invested $1.1 billion and was working with the Chinese government to hire 100,000 employees to the facility.
Now M.I.C gadget reports that Foxconn have send hiring notices and thousands of potential employees have stood in lines outside a labor agency in Zhengzhou to apply for the positions.
M.I.C gadget cites reports from the Chinese media saying that many of this people have prior work experience and some of them wanting to transfer from other Foxconn's facilities in southern part of China to work closer to home.

Leave a comment