Foxconn to double size of iPhone plant making it biggest in world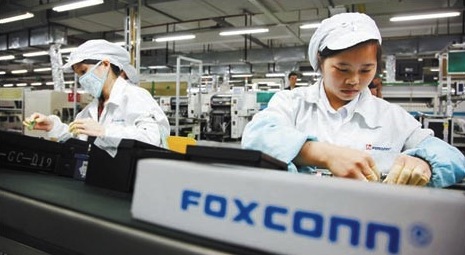 Chinese language newspaper China Daily reported on Monday  that Apple's Chinese manufacturing partner  - Foxconn – plans to double the size of its iPhone-producing plant at Foxconn Science Park in Zhengzhou that now produces over 200,000 iPhones a day. The company is expected to spend $1.1 billion to expand the plant that, after the massive expansion, would bring Foxconn $20 billion in sales revenue in 2012. Moreover, the plant is expected to become the largest smartphone-producing facility in the world after the $1.1 billion construction.
Apple's primary iPhone manufacturer will increase the number of production lines to 95 and add to its over 1 million mainland China employees, 130,000 of whom work at the Zhengzhou facility. Foxconn currently employs a total of 1.2 million people and supplies electronics to a number of worldwide companies.
Foxconn also owns a production facility in Brazil. The plant also produces some iPhone models. The company now tries to come to a decision with local authorities concerning a $12 billion investment to build an iPad manufacturing plant in the region. Rumors claim that Foxconn will begin producing the iPad 3 with Retina Displays in January.

Leave a comment