Foxconn to Build Manufacturing Facility in the United States

Apple's main supplier - Foxconn (or Hon Hai) - is said to be planning to build a manufacturing facility in the United States. The would-be factory will produce LCD-panels for Apple's gadgets, Chairman Terry Gou claims.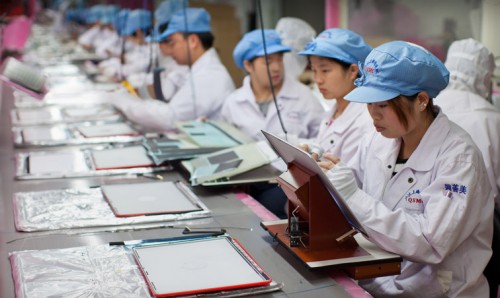 As noted by iClarified,
Mr. Gou said Sunday Hon Hai is studying the feasibility of building an advanced 10th-generation panel manufacturing plant in the U.S. Such facilities can churn out liquid display screens larger than 60 inches. He said it is currently difficult to ship large TV screens to the U.S. from Asia.
Back in November, Foxconn announced that it may invest $30 million in US-based manufacturing facilities capable of production of high-end electronic devices and additional $10 million in research and development facility in Pennsylvania.
At the moment, Hon Hai has its plants in more than 10 countries including China, Vietnam, Turkey, Brazil, Mexico and Hungary.

Leave a comment