Foxconn Workers Reportedly Strike over iPhone 5 Quality Control Demands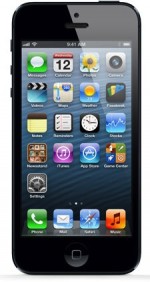 Thousands of Foxconn workers responsible for assembly of the iPhone 5 have gone on strike today, objecting to strict quality control standards that were raised by Apple and Foxconn to address issues related to scratching and other blemishes on the iPhone 5 casing. The new standards turned out to be extremely difficult for workers to produce phones satisfying those requirements.
China Labor Watch (CLW) announced that at 1:00PM on October 5 (Beijing time), a strike occurred at Foxconn's Zhengzhou factory that, according to workers, involved three to four thousand production workers. In addition to demanding that workers work during the holiday, Foxconn raised overly strict demands on product quality without providing worker training for the corresponding skills. This led to workers turning out products that did not meet standards and ultimately put a tremendous amount of pressure on workers.
Foxconn reportedly eliminated holiday vacations for workers, perhaps referring to last weekend's Moon Festival, and the company has reportedly "turned a deaf ear" to worker complaints. Moreover, several skirmishes having broken out in recent days resulting in injuries and damage to production facilities. The issues have reportedly resulted in significant tensions between production line workers and quality control supervisors.

Leave a comment