Google Maps for iOS and Android and a New 'Relevant Ads' Feature

Google Maps app for iOS and Android are now showing 'relevant ads'. Starting this day, each time you search for a particular place e.g. cafe or restaurant on top of the list you'll the businesses that pay Google to be promoted.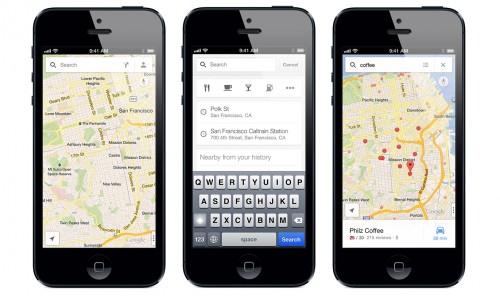 Over one billion people use Google Maps services every month. On the Google Maps app, these users are often searching for local businesses - from restaurants, to car dealerships, to dentists, and more. Recently, we launched a new version of the Google Maps app for Android, iPhone, and iPad where we introduced several new features. Today we're introducing an updated ad experience we think is more attractive for users and more effective for advertisers.

Relevant ads on the Google Maps app can now appear at the bottom of the screen after a user performs a search. They include a title, ad text, and a link to get directions. Users can tap or swipe upward to see more information — this is a new click type known as "Get location details" and results in a standard CPC charge.
Well, Google must somehow earn money. And I think that relevant ads is one of the best ways to do this.

Leave a comment