Google Search App For iOS Is Updated With Google Now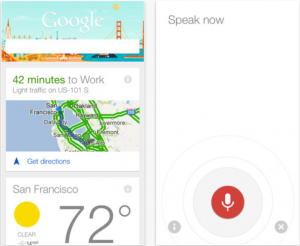 Last month Google leaked a video showing that Google Now tool would be coming to iOS, and today the company has released the updated version 3.0 of its Google Search app with support for Google Now service.
"What's New in Version 3.0.0

Get just the right information at just the right time with Google Now.

- weather and traffic conditions before you start your day

- updates on your favorite sports teams and breaking news stories as they happen"
Also, Google is preparing to add some voice search functionality to its desktop site. While Google Now service has a voice component, the essence of the feature is to offer timely, location-based information.

Leave a comment