Here's How New 12-inch MacBook Air May Look Like [Images]

As you probably know, the guys from Cupertino are expected to release a brand new 12-inch MacBook Air later this year. The laptop will reportedly boast of energy-efficient Intel Broadwell processor, thinner body, better and bigger display and a number of other improvements, which deal with the elimination of traditional old-school connectors from its full-aluminum body.
Below you may take a look at some images showing a high-quality mockup of the next-generation MacBook Air. What we actually see is an incredibly thin laptop with large screen, slightly redesigned keyboard and connectors layout. Still, we should keep in mind that this is only a model, so the actual 12-inch device released by Apple may get a different design.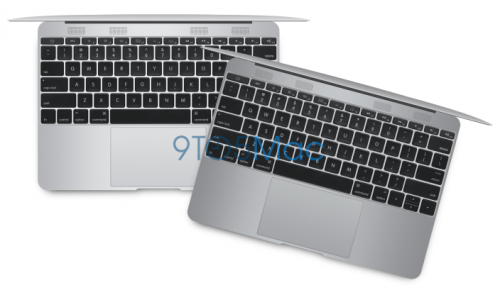 Apple is preparing an all-new MacBook Air for 2015 with a radically new design that jettisons standards such as full-sized USB ports, MagSafe connectors, and SD card slots in favor of a markedly thinner and lighter body with a higher-resolution display.
First rumors about the 12-inch MacBook Air appeared on the Internet in the second half of 2014. Since that time, several reliable sources confirmed Apple's plans to release a new laptop. However, the exact release date remains unknown.
[via 9to5Mac]

Leave a comment