Images Showing New Embedded Logo and Rear Camera Ring Appear Online

Several new images appeared online earlier today that show us something what appears to be the embedded Apple logo and the rear camera ring for the upcoming iPhone 6. The photos were spotted on Nowhereelse.fr and the parts shown on them look legitimate, that is why I think we can believe what we see.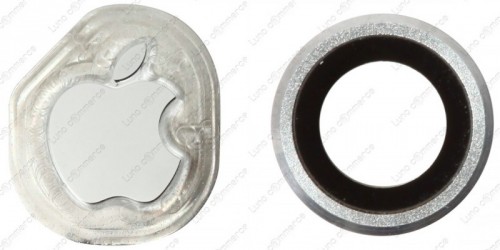 The French reporters claim they received the images from reliable sources. And this seems to be truth as the photos go in line with the previous rumors concerning the embedded Apple logo on the back panel of the next-gen iPhone.
Apple has not used an embedded logo on the iPhone since shipping the original iPhone in 2007. It was stated last week that the embedded logo may be made of an incredibly scratch-resistant metal, perhaps even a Liquidmetal alloy.
The guys from Cupertino are expected to release their iPhone 6 on September 9th. The device will boast of larger screen, an improved Touch ID sensor, a new faster processor and a bunch of other enhancements.
[via MacRumors]

Leave a comment