New Images Showing iPhone 6 Front Panel Surface Online

Not only the embedded Apple logo and camera ring for the next-gen iPhone appeared today on the Internet. Apart from these two leaked parts, another one surfaced on a website called Apple.Club.tw. This is a leaked front panel for the upcoming 4.7-inch iPhone 6. You know what? Since it looks similar to the panel of the iPhone 5s, I think it is the panel that will be actually installed on Apple's new handset.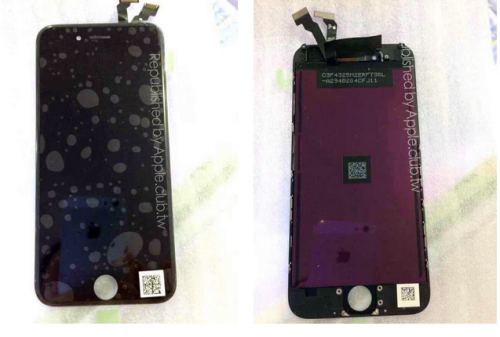 New photos of a purported iPhone 6 front panel have been leaked online by Apple.Club.tw. The images show both sides of the alleged part for the rumored 4.7-inch smartphone.
According to what people familiar with the matter say, the front panel of the iPhone 6 will be made of a kind of material that is stronger than Gorilla Glass, but not as strong as the sapphire.
Earlier it was reported that the screen of the handset will be manufactured out of sapphire, however, looks like the plans have been changed.
[via iClarified]

Leave a comment