In China Police Found Fake iPhones Made From Genuine Parts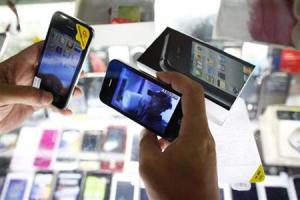 According to Reuters, five persons were arrested in Shanghai for manufacturing and selling fake iPhones. As police said, these people were from an organized gang that assembled iPhone from genuine components for the Apple's smartphones. Police found about 200 fake Apple's smartphones during the raid.
According to local newspaper, the cost of assembling one fake iPhone from genuine components was about 2,000 yuan ($313). These devices were sold over the Internet or in unauthorized markets for around 4,000 yuan, which is just several hundred yuan less than the real Apple's smartphone.
The fake devices had the same functionality as the genuine iPhones, but their battery life was shorter. The police officer said that it is very difficult for customers to distinguish the fake iPhones from the genuine ones.
Besides, various models of iPhones can be easily bought. For example, 'hiiPhone 5', which is based on leaked photos of iPhone 5, are sold on the Internet and in Chinese markets.

Leave a comment