Ingram Micro reports about increasing business demand in iPad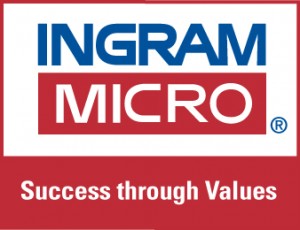 Last Thursday Reuters conducted an interview with the CEO of Ingram Micro Greg Spierkl, who told that previously Apple was focused more on selling the iPad to retailers, but now the situation has changed and the company is amenable to sell the tablet devices to businesses too.

"What it's telling us is that there's a (business to business) opportunity starting to develop for these devices, which is not necessarily where they were targeted initially".
This year Apple started to approach to Ingram Micro and other distributors to sell its products to business. It was reported earlier that in March the company even laid off fifty of its enterprise salespeople.
Steve Jobs also highlighted on the last conference call that enterprise sales of the iPad is a growth opportunity for Apple.
"We haven't pushed it real hard in business, and it's being grabbed out of our hands… We've got a tiger by the tail here, and this is a new model of computing which we've already got tens of millions of people trained on with the iPhone, and that lends itself to lots of different aspects of life, both personal and business".
Earlier this week we reported that Apple had also contracted with Unisys Corp to sell its devices to government agencies and corporations.

Leave a comment