Intel: Existing Macs With Thunderbolt Will Support Fiber Optical Cables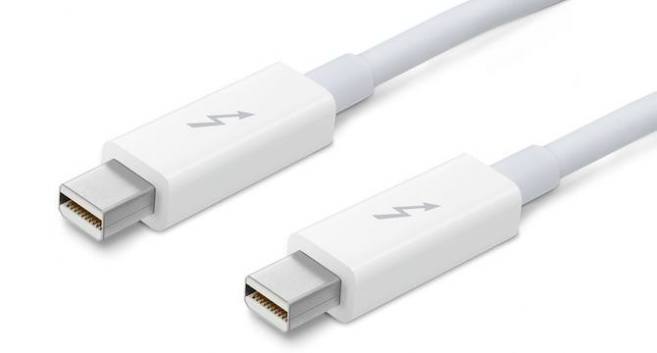 Dave Salvator, Intel's representative, said to Macworld that current Macs with Thunderbolt interface will be capable to work with fiber optic cables which will be released next year. This will make possible backwards compatibility of these cables with existing Thunderbolt I/O ports that is designed for work with electrical cables. Slavator said:
"Copper cables provide adequate data transfer for use over short distances of up to six meters (about 20 feet), but optical cables will be good for data transfers over longer distances of tens of meters".
This information is in line with the statement on the Thunderbolt web site that all products under Thunderbolt will be capable to interoperate across all manufacturers.
Intel is also working on data transfer technology based on using silicon photonics. It will be capable to transfer data five times faster than over existing Thunderbolt. Intel expects to release the new technology by 2015.
Among PC manufacturers, Asustek and Acer will put Thinderbolt-enabled notebooks on the market in the first half of 2012. More manufacturers will follow once Intel releases its Ivy Bridge processors. Reportedly, Ivy Bridge will include such features as OpenCL computing, 60% speed increase over the Sandy Bridge chips and support for 4096-by-4096 pixel display resolutions. Besides, Ivy Bridge will integrate support for USB 3.0 technology, but not for Thunderbolt.

Leave a comment