iOS 10 Adoption Reaches 48.16% - Mixpanel

According to the latest report from a research firm Mixpanel, the iOS 10 adoption rate has reached 48.16%. Even though the latest firmware version has overtaken iOS 9 as the operating system installed on most active devices, 47.79% of users still utilize the previous version on their devices.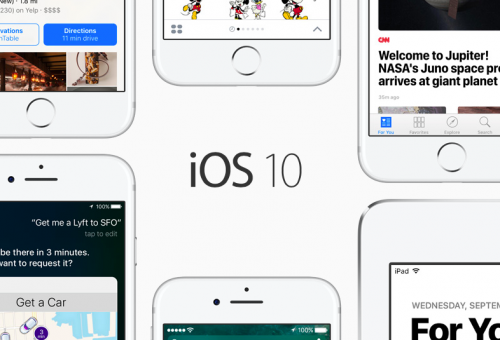 Two weeks after the release of iOS 9 in 2015, it was installed on more than 50% of compatible iPhones, iPads, and iPod touch units. iOS 10 has not improved this result. Right now, iOS 9 and iOS 10 are the most popular firmware versions, while iOS 8 is on the third spot with 4.06% of active users.
Just a day after its official release worldwide, iOS 10 was installed on 14.5% of devices. One week after this, the adoption rate grew to 34%. These are very good results.
iOS 10 is compatible with iPhone 5 and newer, 4th generation iPad, iPad mini 2 or newer, and the 6th generation iPod touch. If you haven't yet installed iOS 10 on your device, you can do this right now by connecting it to iTunes or using the Software Update option of the Settings menu. Don't forget to backup your device before the update.

Leave a comment