iOS 4.3 Requires Password Reentry for In App Purchases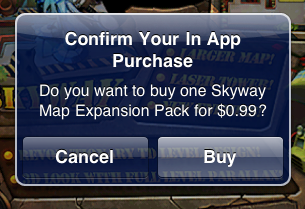 Apple's new iOS 4.3 includes change that requires reentry of your iTunes Store password to make in-app purchases, even if the user had just entered the password to download the application. That change was made to address concerns over incidents when children managed to pay lots of money for games and prevent children without knowledge of the device's iTunes Store password from accessing in app purchase content.
Parents had complained to the The Post that in the 15-minute period after an app was downloaded, children were buying sometimes hundreds of dollars of purchases on games such as Smurfs' Village and Tap Zoo — popular iTunes games that are also among the highest-grossing programs for in-app purchases.

Leave a comment