iPad Apps Are More Expensive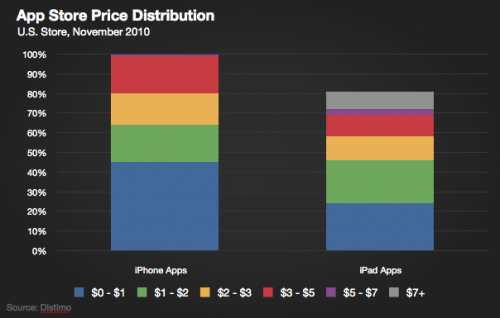 Obviously, the iPad apps are more expensive than those for the iPhone/iPod touch. But you probably don't know that their prices increased in the past six months. The average price for the iPad app increased from $4.34 in April 2010 to $4.97 in October 2010 (+14.5%). Prices for the iPhone apps increased only from $3.94 to $4.03 (+2.3%). Moreover, now developers prefer to create applications compatible only with the iPad. Although iPhone apps cost less than their iPad counterparts, the iPad only accounts for 13% of the total 300,000 apps available in the App Store, and just 7 percent of all apps are universal.
iPad users are probably not surprised by these data. That just means that developers prefer two different versions of the same app and make more money, instead developing one universal app, which may be installed on all Apple iDevices.

Leave a comment