iPad CPU can migrate to the iPhone

As it was announced on Wednesday presentation, the iPad has a 1 GHz A4 chip that was developed by Apple. And now there is one thing that interests a lot of people: when this chip will make it to the iPhone?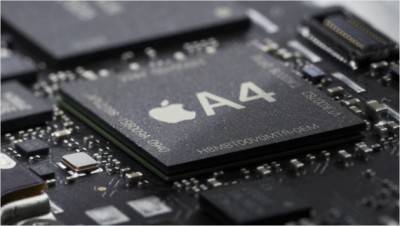 The iPhone 3GS has an 833 MHz Samsung chip, which is underlocked to 600 MHz to increase battery life. This is better than the iPhone 3G's 620 MHz CPU (also underlocked to 412 MHz). But there is still plenty of room for improvement, and analysts expect the latter will come either from the A4 chip or its lower-powered variant, specially designed for the smaller battery and screen, to the iPhone.
People who have already handled iPad say the device is pretty much faster than any iPod Touch or iPhone released so far. So it seems pretty likely the A4 chip will trickle down to Apple's smaller mobile devices.

Leave a comment