iPad Has Increased Sprint's profit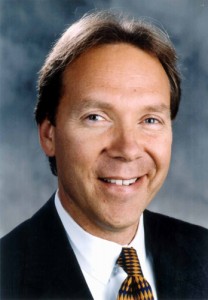 Recently Sprint's CEO Dan Hesse gave an interesting interview to GigaOm, where he revealed that iPad has caused the increase in demand for his company's 4G and 3G Overdrive wireless hotspots. As most consumers buy Wi-Fi iPads, devices like the Overdrive become more popular for those who want to be connected on the go.

Soon after the iPad was launched in April Sprint released a "4G case" which allowed to hide the iPad into the case along with a 4G Overdrive mobile hotspot, and that helped the company to increase its profit. The third-largest carrier in the USA has also been promoting Overdrive for iPhone by advertising that its 4G connectivity is almost ten times faster that AT&T's speeds in its 3G network.
Though Sprint sells 4G cases and Overdrives, it has no permission to sell the iPad itself, while Verizon and AT&T have.
Hesse was asked whether iPhone will appear on the Sprint's network, but no answer was revealed, as the company doesn't reveal the details of conversations it had with third parties.

Leave a comment