iPad's touch screen makers are increasing their revenue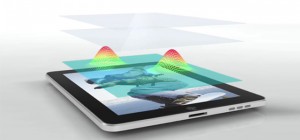 Yesterday Taiwanese news resource DigiTimes reported that TPK Touch Solutions and Wintek, which are Apple's partners that make touch panels for the iPad, will experience revenue growth in the last quarter of year 2010, which is evidentially caused by the strong demand for the tablet device. Nevertheless, some other company's partners like J Touch and Young Fast Optoelectronics are expecting traditional decline in the end-of-year season.

"With Apple currently dominating the touch screen tablet PC market, almost every touch panel maker with mass production ability has received orders from Apple."
Such a conclusion also means iPad sales may significantly increase in the holiday season, especially if to take into account that the device has recently became available in all Best Buy locations in the USA, on Amazon.com and Target.
DigiTimes also reported that there are no significant orders on touch screens except for an iPad, which means that iPad rivals are still to be produced and will be shipped in 2011 at the earliest.

Leave a comment