iPhone 5 will have 3.95" display with 1136 x 640 resolution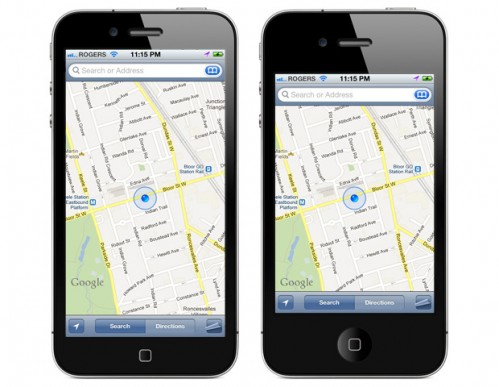 Apple is testing multiple next-generation iPhones and rumors say that at least one of these devices has a brand new display.
The iPhone display has always been 3.5 inches measured diagonally with a 3:2 aspect ratio. The old models had 320 x 480 resolution, the latest iPhone 4 and iPhone 4S have incredible 640 x 960 Retina Display.
It looks like this is about to change...
There are at least two next-generation iPhones (iPhone 5?) in testing with a larger display: the iPhone 5,1 and iPhone 5,2. These phones are in the PreEVT stage of development and are codenamed N41AP (5,1) and N42AP (5,2).
Both of these phones sport a new, larger display that is 3.95 inches diagonally. Apple plans not just increase the size of the display, but also add pixels to the display. The new iPhone display resolution will be 640 x 1136. That's an extra 176 pixels longer of a display. The screen will be the same 1.94 inches wide, but will grow to 3.45 inches tall. This new resolution is very close to a 16:9 screen ratio, so this means that 16:9 videos can play full screen at their native aspect ratio.
To take full advantage of their new pixels Apple is currently testing new custom-built iOS 6 that supports the new big iPhone's display. These builds include a tweaked home screen with a fifth row of icons (besides the stationary app dock) and extended application user interfaces that offer views of more content.

Leave a comment