iPhone 5S said to upgrade rear camera, iPad mini update is expected in October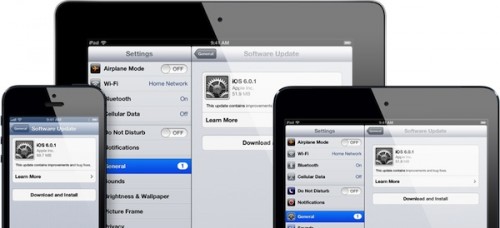 Following the report about full-sized iPad and iPhone, Jeremy Horwitz from iLounge provides additional information about Apple's plans for mobile devices. The information comes from "reliable source" and reveals the code names of components for different devices, as well as plans to upgrade the rear view camera in iPhone 5S.
"The iPhone 5S is still months away from mass production, but our source suspects that the star feature will be an upgraded rear camera—perhaps featuring Sony's 13-Megapixel sensor, plus the aforementioned flash upgrade—along with a processor bump. Current prototypes are codenamed N51 and N53."
The source states that the code name of a fifth-generation iPad is J72 and the second generation iPad mini has code-name J85.
The report indicates that the second generation iPad mini is unlikely to appear until October of this year. The same goes for the upcoming full-sized iPad. Sources have little information about the device, but expect to continue the same form factor as the current models with a Retina display. A move to a Retina display without increasing the physical size of the device, probably will require changes in technology that is observed in the production of new IGZO displays.
Previous reports have indicated that the iPad and iPad mini updates could be seen in March, as accelerating the product development cycle. Information from the iLounge, which deals with the launch set for October, practically corresponds to a recent report by analyst Ming-Chi Kuo.

Leave a comment