Apple patents an iPod Touch expansion to connect SIM Card

U.S. Patent & Trademark Office has published a new Apple patent on a removable module designed specifically to add new features to the iPod Touch.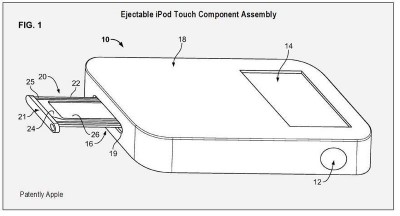 The Apple device can read the circuit cards (ICCs), the chip cards, memory cards, and even the SIM card. The operation is not simple and is not quite clear. Maybe some day we will ba able to use SIM cards in iPod and SD in iPhone?
via ispazio

Leave a comment