iTunes store may be hacked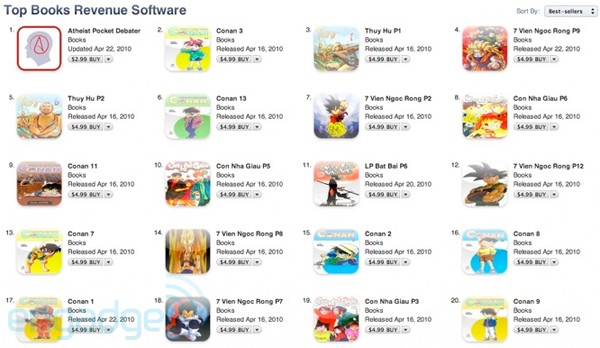 Engadget reports about another hack made in the Book category of an iTunes App Store. 42 of the top 50 books now belong to a seller named Thuat Nguyen, whose company is written as "mycompany" and its site is www.home.com. Almost all of these books have been published in April and have little to no customer reviews or ratings. Though it is claimed that the books are available in English and Japanese language, people report they are actually appear to be in Vietnamese.
Engadget also claims that many people report about iTunes account hacking that became a reason of spending hundreds of dollars on above-mentioned books without any wish and permission of its owners. That cannot be a coincidence, so it is recommended that every Apple customer will check his purchase history in his Apple Account information.
Apple hasn't yet commented on the situation.

Leave a comment