Japan Apple Stores serve as rallying point after massive quake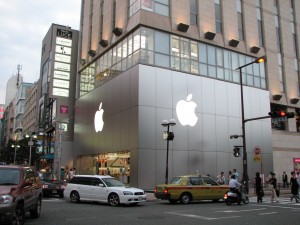 After earthquake happened in Japan lots of people gathered around Apple Stores to use the internet connections. Using Skype and FaceTime, victims were able to contact family members.
Staff brought out surge protectors and extension cords with 10s of iOS device adapters so people could charge their phones & pads and contact their loved ones," the manager wrote, noting that the Apple retail stores are some of the only locations to offer free Wi-Fi in Japan. "Even after we finally had to close 10pm, crowds of people huddled in front of our stores to use the wifi into the night, as it was still the only way to get access to the outside world.
Moreover,  Apple Japan has been footing the bill for food, water, supplies and even hotel rooms for those in need. The company even offered to pay for any and all expenses that may occur should an employee attempt to travel back home through alternate means.

Leave a comment