Leaked Images Show iPhone 6 LCD Backlight?

So far, we have seen a number of iPhone 6 mockups, leaked images showing front and back panels of the device, battery and other parts of the would-be handset.
A new interesting photo appeared on the Internet on Friday. What we can see on it is an iPhone 6 backlight panel. Take a look.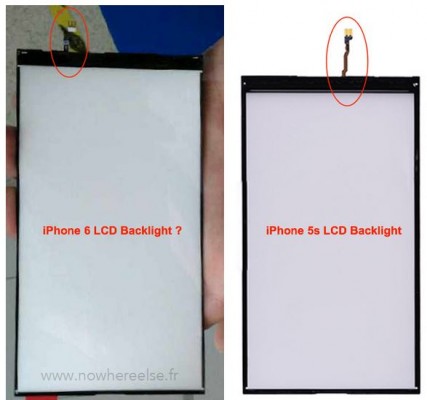 On the image above, the backlight panel is placed next to the same panel found in iPhone 5s. It looks pretty much the same, however, there're some noticeable differences. The part looks significantly larger and has a slightly different connector and pins.
Here's what iDownloadBlog writes about the leaked backlight panel:
Today, we show you another interesting leak. Coming straight via a post on Weibo (China's version of Twitter), it's a supposed screen backlight part. The part measures 4.7-inches diagonally and for the most part resembles its iPhone 5s/5c counterpart.
The legitimacy of the photo is still under the question. This means you should take it with a few pinches of salt.

Leave a comment