Ming-Chi Kuo's Predictions Concerning iPhone's Rival - Galaxy S5

Ming-Chi Kuo of KGI Securities has recently published a report claiming that Samsung will embed a fingerprint sensor and a 32-bit processor into its Galaxy S5. The analyst thinks that the South Korean company needs a some kind of biometric verification system in order to keep up with Apple's iPhone 5s and iPhone 6. And he's right.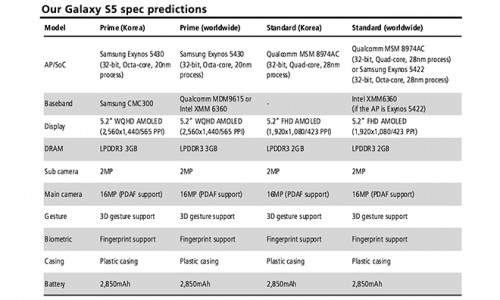 Here's what Kuo says (via AppleInsider):
Fingerprint is necessary for a star model. Because Apple's iPhone 5S and HTC's One Max have fingerprint, S5 the star model can't lack the function even [if] the solution (area type same as iPhone 5S's provided by Validity) is not as mature as iPhone 5S's.
The analyst also believes that Samsung will release two models of its new flagship. They will have different screen resolution, processor type, memory and, of course, different price tag.
It should be noted, however, that these are only rumors; nobody knows for sure how the new iPhone rival will look like.

Leave a comment