Mobee's Accessory Turns Magic Trackpad Into A Full-featured Numpad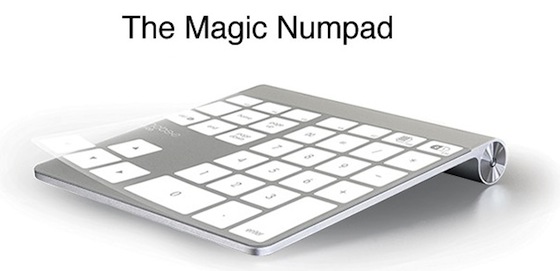 Magic Numpad is an original invention from Mobee and it represents an accessory that can transform your Magic Trackpad into a full-featured numpad by using a thin plastic film with a printed numpad. This numpad is very similar to the numeric keypad of the wired Apple Keyboard. Certainly, this accessory shipped with accompanying app for Mac OS X that determine where you pressed the trackpad and converts your input into key commands of Mac OS X.
Also you can easily remove the Magic Numpad at any time or change it for other films that shipped with the Magic Numpad. There are three different keyboard layouts: a numpad + trackpad, a numpad with customizable keys and an extended numpad. Mobee's online store offers Magic Nupad for $30 with shipping in October.

Leave a comment