Apple Preparing New Tool For Remote Testing iOS Devices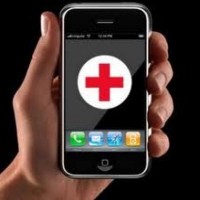 According to France-based Hardmac, Apple is preparing a remote testing tool for iOS devices that will be used by its service personnel. It will remotely check a device and send the obtained data, relatively anonymously, over the Internet. Apple technicians have already used a similar tool, but, according to Hardmac, this one works remotely. Actually, it will operate entirely online.
As Hardmac reports, the diagnostic program will send an email containing a URL and the iOS-device will connect via the telephone and Mobile Safari. After that the device will start checks and send their results to the Apple servers to which service technicians are connected.
Seemingly, this will be a pretty useful tool to perform basic diagnostics, which will help technicians to fix problem and diagnose over the phone saving Apple and customers effort and time. Apparently, the tool would perform diagnostics only on devices that run Mobile Safari and were booted up. The test can only determine the following data:
Health, level of load of the battery, duration passed since the last complete charge,

Minimum level to which the battery was discharged,

iOS version installed,

To know if the mobile was turned off normally the preceding time.
The tools is expected to launch next month and Hardmac doesn't mention whether the test can determine if a device is jailbroken.

Leave a comment