Mobile Substrate Update – Fixes WinterBoard Issues on 3.1 Firmware [Cydia]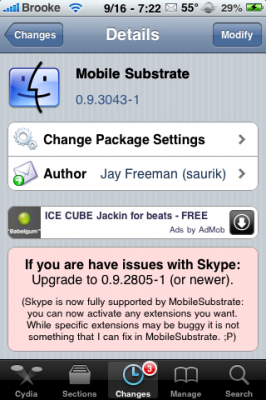 Mobile Substrate has been updated to version 0.9.3043-1. According to Saurik the update; "fixes the issues some extensions (like WinterBoard) are having with the new dyld "shared cache" in iPhone OS 3.1.". So, if you are on firmware 3.1, WinterBoard should work properly once you update to the new version of Mobile Substrate.
Avaliable in Cydia for jailbreaked iPhones and iPod Touches.

Leave a comment