New IPod Nano Will Likely Support Bluetooth 4.0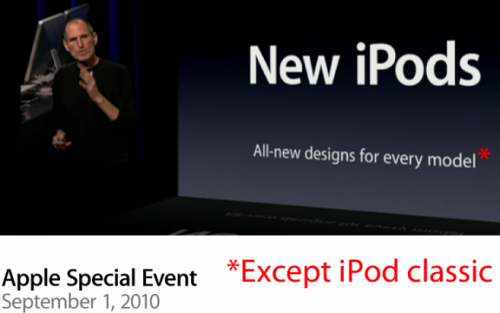 We have already heard many rumors about upgrade of Apple's smartphone line this fall, as well as information about the release of next-generation tablet. Also rumors about launch of iPod touch with 3G modem have been circulating. But we forgot that upgrade of all iPod line is planned on September.
The fall media event will be full of surprises and one of them may be an update of tiny iPod nano. Last year Apple announced new "nano" line that was considerably changed – devices became smaller, began to support multitouch and contain simplified iOS.
What new Apple prepared for nano devices this year? May be Bluetooth 4.0? As you know, first devices to which Apple implemented Bluetooth 4.0 were Mac mini and MacBook Air. Bluetooth 4.0 offers unprecedented operating range of up to 100 m and provides good power efficiency that makes devices capable of working longer without recharging.
Energy efficiency of Bluetooth 4.0 will likely make its way into new iPod. And supporting this standard, iPod nano could be used as an accessory to iPhone. Player with such technology could receive text messages from iMessage, data from Nike+iPod, notify about calls, calendars events and push notification from iPhone.

Leave a comment