New Photos Show Details of Alleged 'iPad Mini' Rear Shell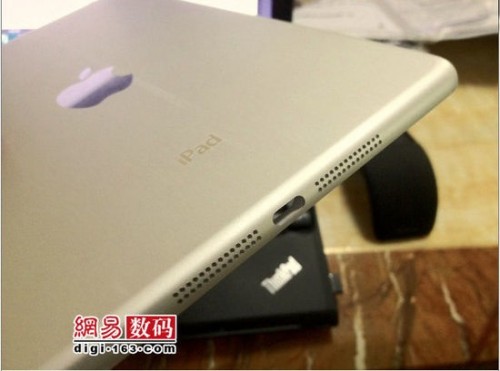 Chinese website digi.163 posted new photos claiming to show the machined aluminum back casing bound for a rumored 7.85-inch iPad. Apple is rumored to be launching the 7.85-inch iPad in October, with the device expected to be as thin as the iPod touch while retaining some of the media player's design assets like thinner bezels. But the closer inspection of the part reveals slight discrepancies regarding the rumored tablet's design.
Perhaps most obvious is the placement of the headphone jack, which was thought to be located at the bottom of the device alongside the device's dock connector and repositioned speakers. Pictures of a large flex cable allegedly meant for the smaller iPad surfaced last month, clearly showing the 3.5mm jack situated adjacent to the new 9-pin connector. Also seen in the fresh photos are cut-outs for the unit's volume and power button, a rear-facing camera, speaker assembly and a smaller dock connector.

Interestingly, recent images of alleged iPad mini cases corroborate the top-mounted headphone jack design. Those same photos also showed an opening for a rear-facing camera and a mysterious small hole, the use of which is not yet known.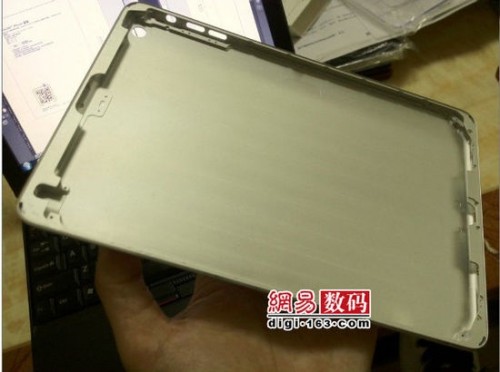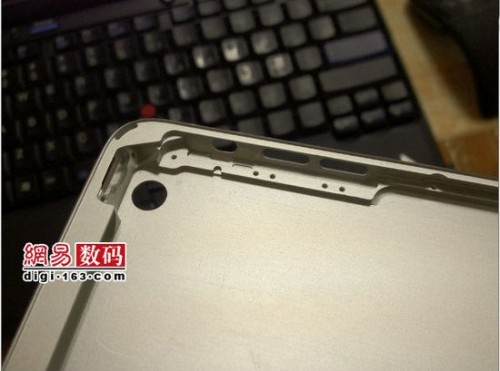 Leave a comment