New Virgin's e-magazine Maverick Will Be Available for iPad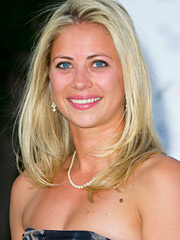 Today Advertising Age reported that Virgin plans to release its new magazine called "Maverick". It will be targeted on the international audience with covering such areas as travel, technology and entrepreneurism. But its main idea is that it will be fully digital, with no print version available anywhere. First of all the app for iPad will be developed, then the content will be brought to iPhone and Android. By making "Maverick" digital only Virgin hopes to substantially reduce costs.

Magazine's executive familiar with the matter told:
"More than eight million people will own iPads by the end of the year. It's the fastest-selling gadget ever and it's the most exciting thing to happen to the magazine market in a long time, but no one has yet got it right."
The whole project will be spearheaded by 28-year-old Holly Branson, the daughter of Virgin's billionaire founder Richard Branson. Earlier she finished medical school but then decided to join the family business.
The first issue of the magazine will be released in October.

Leave a comment