Newspaper thinktank predicted the iPad in 1994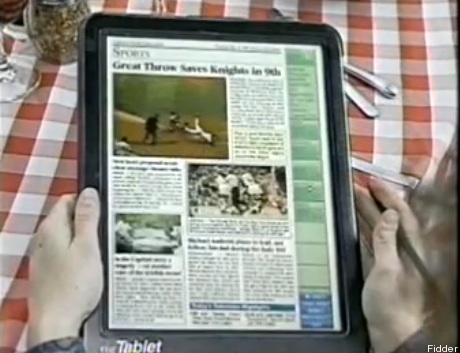 In 2007 the Paleofuture blog posted the video below, where Roger Fidler and his team at Knight-Ridder describe an electronic newspaper running on what might as well be an iPad. But the video was shot in 1994.
"We may still use computers to create information, but we will use the tablet to interact with print, video and other information," the video explains. It also goes on to describe personal "profile pages," "interactive maps" and sharing links with friends. It even seems like Fidler is channeling Steve Jobs at some points, saying "Nobody needs a manual for their daily newspaper".  Amazingly, he even seems to describe iAds.
Check the video below:

Leave a comment