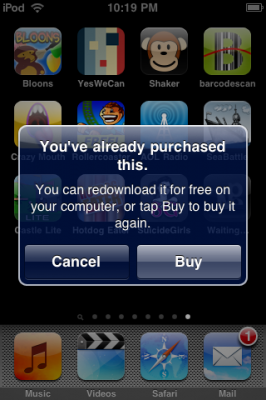 The iPhone Blog reports that in the iPhone 3.0 beta firmware, users are being told that may not re-download applications over-the-air without being charged. The dialog box (shown above), however, does indicate that users may still re-download applications for free through their computer.

Leave a comment

Photos look like real and present screenshots from future iPhone. The gallery shows the video/camera screen, compass, the autofocus and other things.
via UMPC Fever and gizmodo

Leave a comment, read comments [1]

Leave a comment

NimbleKit a good kit that will help to create an application for iPhone. Developers can use just HTML and JavaScript, there is no need in any special knowledge relating to Objective-C.
There is application fee, but you can download a trial version directly from the official site. Below is a video with the first tutorial that shows how to create an Internet Radio:

Leave a comment

The game of Eminem (the famous American rapper), is now available in Store. The rumors were true and Relapse is released. The goal of the game is to survive and the dynamics is quite similar to Zombieville USA.
The price is $2.99 (AppStore link). Here is the official video trailer and then a video in-game:

Leave a comment

What if you really need to write an email when you are in a racing car. What to choose: Asus EEE PC or iPhone? Let's watch the video:

Leave a comment

The SuicideGirls Flip Strip iPhone app is based on the classic nudie pen concept -- with a high tech twist. Flick left and right to choose from 10 sexy girls, then flip your iPhone or iTouch upside down to watch her clothes disappear.
The app is now available for free via AppStore (link).

Leave a comment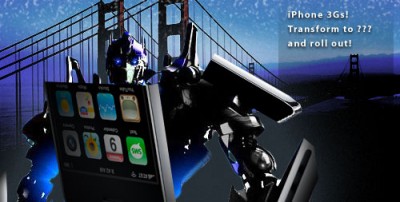 New iPhone is widely expected to be announced at WWDC 2009. But what name will Apple give to this new device?
iPhone 4G would assume 4G LTE wireless networks, which haven't even begun to be rolled out yet, so last year's scheme is out.
iPhone 3.5/3.9G is likewise a non-starter. HSPA+ is not for Apple.
iPhone 32GB is spoken all over internet. This name is more about memory, than a phone. It forces Apple to do actually 32GB models, etc. This too seems unlikely.
iPhone Pro fits with Mac Pro and MacBook Pro (and even Final Cut Pro). This name is cool, but kind of already used and abused by Palm Treo Pro, HTC Touch Pro, and a variety of other stylus-wielding Windows Phones.
iPhone, sans descriptor is always a possibility. After all, it's not iMac X, Y, or Z, it's just iMac. Whether internal documents say iPhone 2,1 or iPhone 3rd Generation, Apple could be ballsy enough at this point to just stick with the unadorned moniker.
iPhone HD - high resolution screen, full HD support, 10Mp camera.. all this is just our dreams. Why not?
Any thoughts on names? Just leave comments.
via theiphoneblog

Leave a comment


SBSettings is a very useful and interesting application for jailbreaked iPhones. Th edeveloper is working hard on a new version of this app. It will be compartible with new firmware 3.0. Several features will be also added to the this new release.

Leave a comment

iBomber is an amazing, arcade styled bombing game based in the Pacific Ocean in 1943. You play a young bomber pilot protecting your fleet whilst searching out key enemy targets on land and sea to destroy!
Avaliable via AppStore for $2.99 (link).

Leave a comment


Manga Strip Poker is a game of Poker with two games inside: a draw poker for beginners and quite difficult hold'em poker for professionals. Beautiful opponents will give you pleasant gameplay. Each opponent girl has her own strategy and character. A dancer likes bluff. A volleyball girl likes courageous play. A nurse will never believe you. A smart business girl calculates possible hands. A VIP girl will make you sweat to win. The application is localized in English, French, German, Spanish, Italian, Russian and Japanese.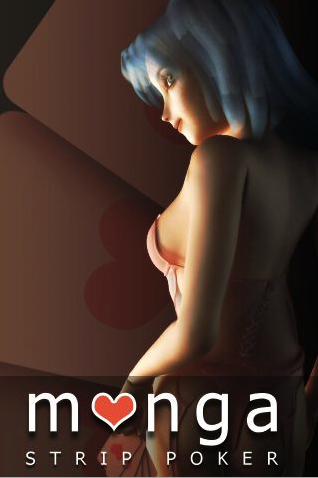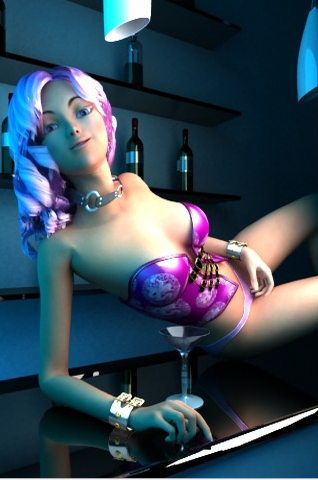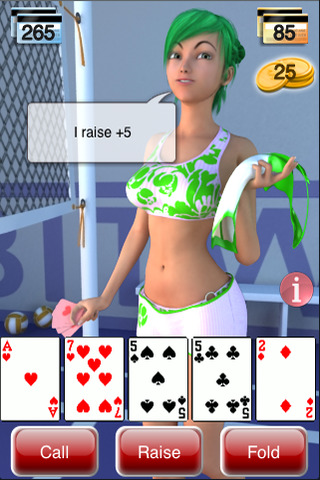 The game is avaliable via AppStore for $1.99 (link).
Watch the video:

Leave a comment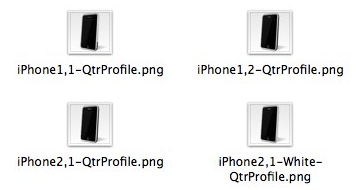 Some users of the forum MacTalk.com.au have examined the latest version of the iPhone SDK 3.0 and have found the icons of all iPhone models. Each of these can be easily recognized. There is "iPhone1, 1" (representing the model EDGE), "iPhone1, 2" (the current 3G) and "iPhone2, 1" which represents a future iPhone models.
As you can see, the icon of iPhone2, 1 is completely identical to that of the 3G model which differs from the EDGE. However these images cannot prove that the next model of iPhone will be completely identical (in appearance) to 3G.

Leave a comment

NYC UpNext 3D is a new application available in AppStore. It offers a 3D map of New York. There is a support for GPS, users can see their position and all the surrounding streets. The application also includes Manhattan. Every single building is shown with the correct proportions of height, width and thickness. UpNext 3D NYC integrates many points of interest and users reviews. The app is very well made. There is even a subway map.
App costs $2.99 (AppStore link). Here's a video demonstration:

Leave a comment

AppStore and iTunes are great. But when we want other useful apps we jailbreak and run Cydia. Some use Installer, others prefer Icy. Here is a demonstration of new app to install 3-rd party apps called Kryptes:

Leave a comment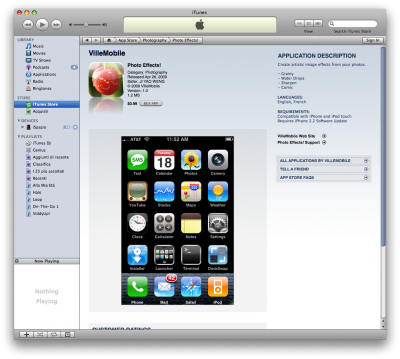 iSpazio reported a very strange AppStore applicatin called Photo Effects. There are clear references to Jailbreak due to the presence of 4 icons: "Installer" "launcher", "Terminal" and "DockSwap". Furthermore, the screenshot is quite old, was shot by the application "Dock" and portrays the 1.1.1 firmware. Open bets: How fast it will be eliminated from AppStore?

Leave a comment