Pegatron reportedly lining up orders for third-gen iPad ahead of March launch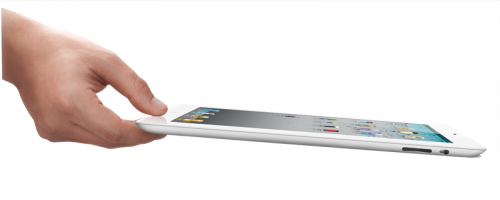 Upstream supply chain sources claim that Apple manufacturer Pegatron is believed to have received a "small volume" of orders for the third-generation iPad, which is rumored to launch in March. DigiTimes reported on Tuesday that this year Pegatron focuses on production of future generations of the iPad while Foxconn focuses on iPhone manufacturing. In that case, the company's strategy is to decrease risk while improving the quality of its products.
"Pegatron Technology has reportedly already landed a small volume of orders for the upcoming "iPad 3" (generally called by supply chain players)," the report read, adding that Pegatron declined to comment on the rumor.
Pegatron is said to see a "significant increase" in orders when Apple will be ready to launch a so-called "iPad 4" in October with an initial volume of 7-10 million units.
A couple of days ago, we reported that a high-resolution third-generation iPad would come in March and a fourth-gen iPad with "killer applications" – in October. John Gruber of Daring Fireball described the March launch rumor as "completely accurate," but dismissed the "iPad 4" claim as "completely made-up nonsense."
The third-generation iPad is rumored to have a doubled resolution of 2048 x 1536 and a faster A6 processor. Moreover, some analysts have suggested that Apple may diversify its iPad lineup by selling high-end and mid-range models.

Leave a comment