Piper Jaffray Lowers iPhone Sales Estimates to 55 Million Units for This Quarter

A well-known investment firm Piper Jaffray has recently lowered the expectations for iPhone shipments in the current quarter. In particular, the firm analyst Gene Munster believes that instead of an earlier figure of 62.5 million iPhone units, Apple will sell 55 million iPhones this quarter. Moreover, the estimates for the next quarter are also a bit different. Apple is expected to sell 45 million iPhone units by June, not 48.5 million it was expected to sell previously.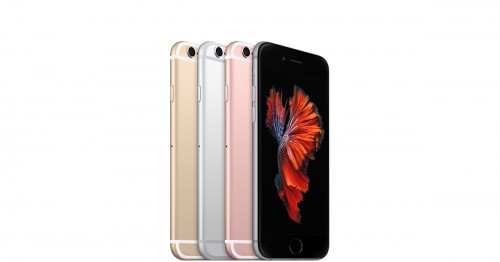 The change in estimates is connected with recent rumors and reports suggesting that Apple has cut the production of iPhone 6s and iPhone 6s Plus units by about 30% because of poor demand for the devices. Most researchers and analysts believe that the iPhone sales are much lower compared to last year.
The estimate reduction pulls Apple's revenue expectations to $55.8 billion for March, down from a prior estimate of $60.7 billion. Munster believes Wall Street is expecting revenue of $59.7 billion on 58 million iPhone sales.
If Apple sells less than 61 million iPhone this quarter, this will mark the first year-over-year decline in sales since the launch of the iPhone in 2007.
Even despite the weak results in the current and upcoming quarter, Gene Munster claims the iPhone 7 may change the situation and improve the demand for the iPhone in the second half of 2016.
[via AppleInsider]

Leave a comment