QuickTime version updated to 7.6.9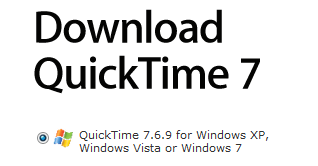 Yesterday Apple released a new 7.6.9 version of QuickTime media software, which has 15 vulnerabilities patched, including issues with FlashPix, PICT, GIF and JP2 images and AVI, MPEG, Sorenson, QTVR and other movie files. Most of it could cause an arbitrary code execution in case of exploit or unexpected application termination.
The security update is necessary only for Mac OS X Leopard 10.5 and Windows users, as Mac OS X 10.6.5 already has fixes to the vulnerabilities included.
QuckTime 7.6.9 can be installed through Software Update or by visiting the QuickTime website.

Leave a comment