Retina Display-Equipped iPad 3 to Launch in February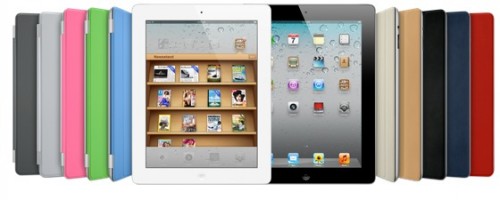 According to a research note issued by Citi analyst Richard Gardner, the next-generation iPad will be introduced in February.
According to "several sources" the next iPad will launch in February, and it will sport a screen with double the resolution of the current model.

Gardner says, "there do not appear to be any significant technical hurdles remaining" to prevent a launch of a high-resolution iPad, despite rumors to the contrary.
Some of the prior reports of a mid-winter launch for the iPad 3 suggested that Apple's display suppliers were struggling with mass production of the higher-resolution 2048x1536 displays.  It still unclear is whether the next-generation Apple's tablet will be thinner or slightly thicker than the iPad 2. Some sources claim that it will be slightly thicker due to use a dual light bar system that is necessary for the Retina Display. But others suggest that Apple will use a new technology that will allow the iPad 3 to be slightly thinner than the current model.

Leave a comment