Retina Display for iPad 3 would enable precision required for pilots, doctors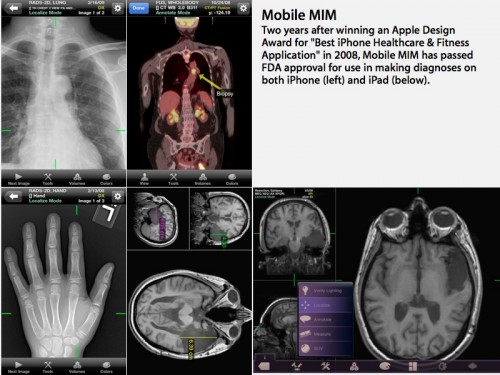 The iPad 3 with Retina display will unlock very valuable capabilities for professionals, for example, for pilots who use tablet for electronic charts and doctors who use it for medical imaging. Many airlines replaced conventional flight bags weighing 40 pounds or more with light-weight iPad. But the iPad is not allowed to be used further than a 50-mile radius of the originating and destination airports, because the charts are quite complex to be displayed on any electronic device.
While "about 75 to 80 percent of a flight is done using the autopilot, in conjunction with the flight management system," according to Flight Safety Foundation executive vice president Kevin Hiatt, the ability to use an electronic device to navigate highly complex flight maps could be expanded with the additional resolution in a "Retina Display" iPad.
And this is only one example how the iPad 3 with Retina display might be used. Other professionals would similarly benefit from such a doubling improvement in resolution of 2048 x 1536 pixels.

Leave a comment