Rumor: LG Display, AU Optronics have passed certification for 'iPad mini' LCD panels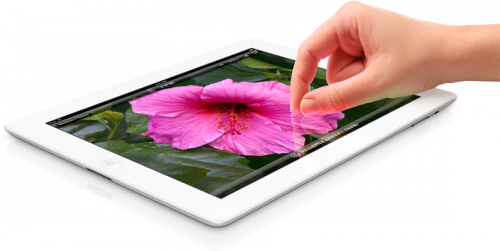 Taiwan's The Liberty Times has recently reported that display makers LG Display and AU Optronics have passed certification tests for LCD panels bound for a rumored "iPad mini" and are now preparing shipments of the panels to Apple. The report also said that Radiant will supply the backlight module.
Author Chen Meiying said that, according to market rumors, the so-called "iPad mini" is expected to come out at the end of the third quarter or into the fourth quarter of this year. 2012 shipment targets were said to be six million units.
An increasing number of analysts and anonymous sources have claimed that Apple is developing a smaller form-factor iPad. For instance, Barclays' Ben A. Reitzes said this week that his research has led him to believe that the company will release such a device this fall.
Moreover, some influential analysts, including Daring Fireball's John Gruber, believe that a 7.85-inch display with the 1,024 x 768 resolution would be "usable." Gruber performed an informal test by taking screenshots of an iPad and then viewing them in landscape mode. "There are a couple areas where I think text is maybe a little too small, but it's not ridiculously small," he said.

Leave a comment