Samsung Easily Outstrips Apple In Sales And Becomes The Top Smartphone Manufacturer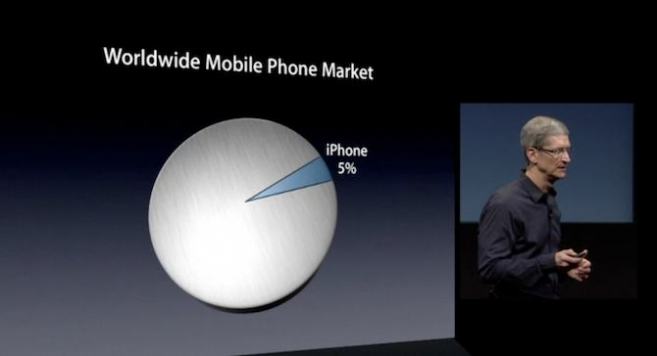 In the third quarter of 2011 Samsung gained the lead and China's ZTE became the fourth-largest cell phone manufacturer moving Apple to fifth place. Cupertino-based company for the first time fell short of expectations and shipped 17.07 million iPhones in the third quarter, a 16 percent quarterly decrease in sales. As you remember, in June quarter Apple sold 20.34 million iPhones, which allowed the company to beat Samsung and Nokia and become the leading smartphone manufacturer in the world.
Today Samsung published its quarterly earnings data which shows the Korean company passed iPhone by 10 million units. As Reuters reports, citing Strategy Analytics survey, Samsung shipped around 27.8 million smartphones, which is up four times from the same quarter in 2010 and 44 percent compared to the second quarter. Such significant increase is attributed to its Galaxy smartphones sales, especially to 5 million Galaxy SII model sold since its introduction.
Apple moved to fifth place in worldwide cell phone sales rankings of Strategy Analytics after ZTE shipped 18.5 million phones which accounts for a five percent share of a global market. But Apple decrease in the September quarter is explained by people postponing their purchases ahead of iPhone 4S release. Apple have sold 4 million iPhone 4S during its debut weekend and if iPhone 4S performance until now is anything to go by, Samsung can't hold its leading position for a long time.

Leave a comment