Screendimmer App Will Save Your Battery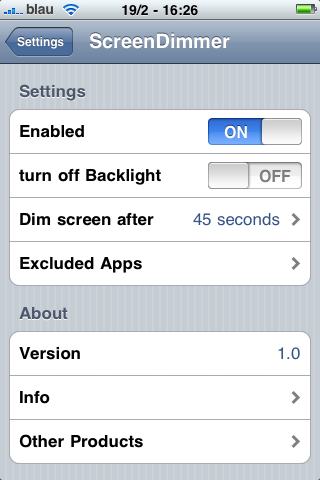 ScreenDimmer is a new app that provides longer battery lifetime for your iPhone by either dimming the device's screen or switching off the backlight.
Auto-lock setting can be an alternative method of saving the battery, but it is not convenient to lock and unlock the device while you are waiting for something. It also provides power save by backlight reduction if not to use the phone for a time predefined by the user.
In whole ScreenDimmer is a convenient and easy in operation application for your iPhone. You can download it in Cydia Store via BigBoss repo, and its cost is only $.99.

Leave a comment