Gull1hack: utility to hack the iPhone and iPod Touch with the new Bootroom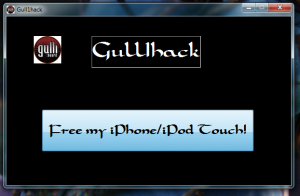 A new group of hackers claim they found a new exploit for the iPhone 3GS and iPod Touch with the new BootRom. This means that jailbreak for iPhone 3GS (late models) and iPod Touch 2G (MC) and iPod Touch 3G will be available.
We just found an amazing Exploit in the Boot-System of the 3GS with the new Bootrom! This Exploit works on ALL iPhone and iPod Touches!
The tool will be called Gull1hack. The operation is very simple and the code is sent when the device is in recovery mode, just like Blackra1n and Redsn0w do. This jailbreak tool has been neither confirmed by Geohot nor from the DevTeam. Many users think this is fake. We'll see.
Here's a video with Gull1hack in action:

Leave a comment