Sharp Announced 7-Inch Tablet With IGZO Display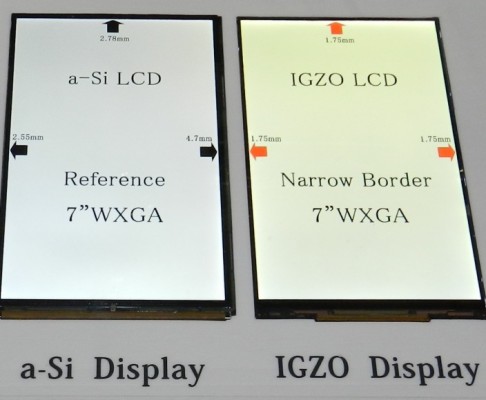 Earlier we heard reports that Apple didn't use Sharp's IGZO display tech in the iPad 3 because Sharp's technology was not ready in time. According to Computerwolrd, today Sharp announced its 7–inch tablet with IGZO display, noting the 1280 x 800 display allows its tablet to work from the 2,040mAh battery 2,5 times as long as similar tablets.
Earlier this month at Japanese electronics show Ceatec Sharp showed off its IGZO displays in 13-inch, 10-inch and 7-inch sizes and noted that it was manufacturing them for at least one company.
With the iPad mini release coming this month, there is a possibility that the technology is finally ready for Apple to use. Sharp also produce 13-inch and 10-inch displays, but the 7-inch variant would of course be the most appropriate for iPad mini given the facts we already know about this tablet.
One of the benefits from using the IGZO display in the iPad mini would be the ability to use a smaller battery while retaining battery life specs. Another major benefit for the company would be narrower borders. According to rumors, the iPad mini will have narrower borders than the previous iPads. In September at IFA in Berlin Sharp said that IGZO displays can be manufactured with the border below 2 mm and demonstrated a display with a border of 1.75mm. Also Sharp claimed they are ready for mass production of IGZO displays by the fourth quarter of this year.

Leave a comment